Our lab developed a video stream analysis system that detects the cases of protective wear absence on workers in the production and industry areas.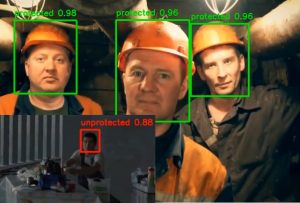 The solution gives an ability to detect the facts of safety rule violations (absence of protective helment) just in time.
Connecting the system with the CCTV network provides a constant control over areas.